Seattle weather is always unpredictable, but in October, you can usually count on rain. Fortunately, this was not the case on October 22nd 2018 when Matthew and Kelsey tied the knot. These two came all the way across the country (literally – they flew in from Florida!) to get married under the trees at Washington's ever popular TreeHouse Point (made famous from Pete Nelson's show, Treehouse Masters). The sun was shining, the temperature was brisk but not cold, and the fall colors were at their finest!
Even though I've shot at this venue more times than I can count, I never get tired of exploring its trails and stunning scenery. It's especially exciting to see how the backdrops look throughout each season. Fall elopements are always special because the colors are magical.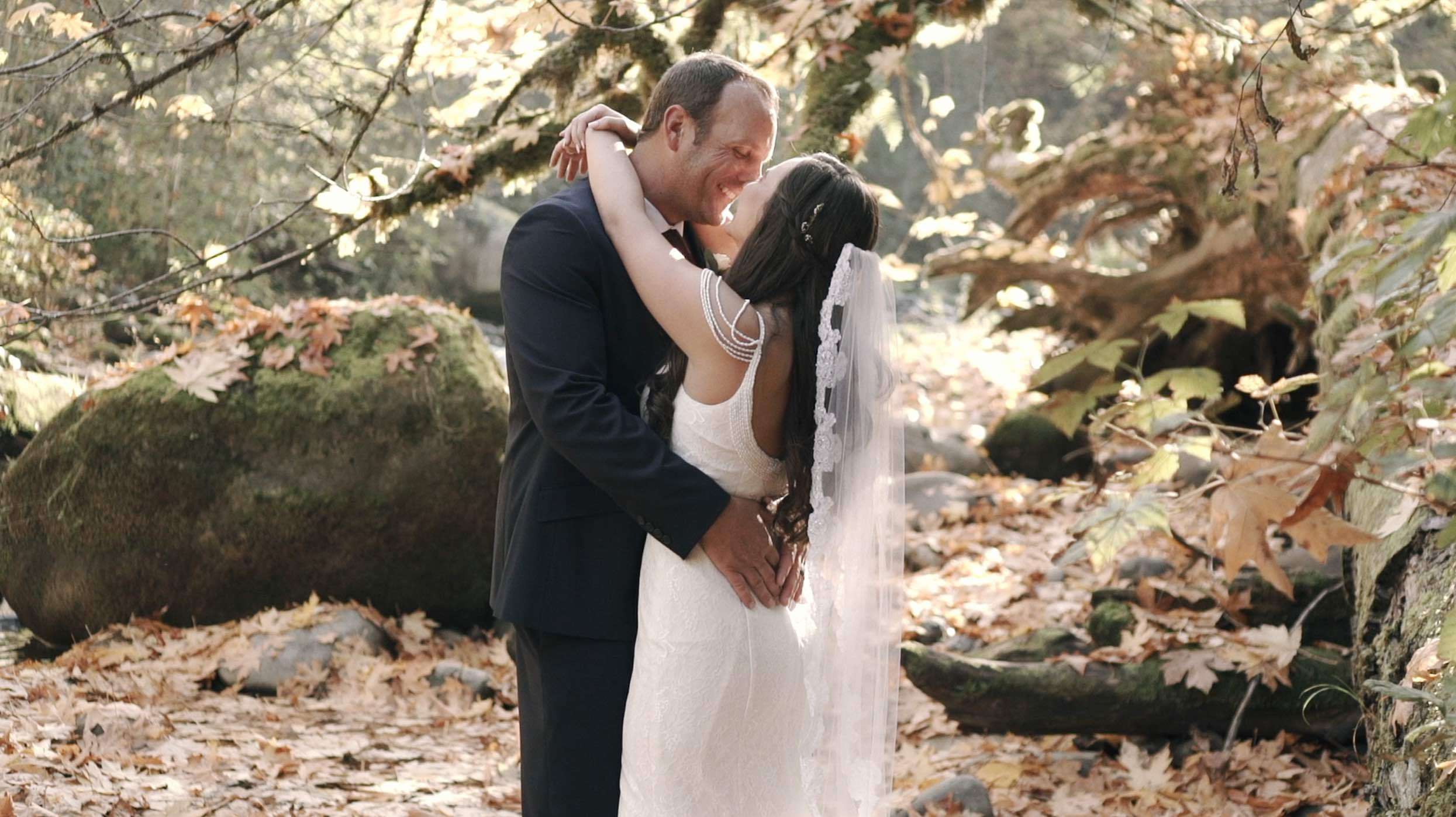 Matthew and Kelsey had an intimate ceremony right next to the river with Kelsey's mother and father there to witness. Afterwards we explored the trails and even climbed down to the water to get those perfect photos and video shots. I'm so happy with how their wedding film turned out. Check it out below! If you're planning to elope in the Pacific Northwest and still haven't decided on a location, I highly recommend TreeHouse Point. It really encompasses the beauty of the PNW. Feel free to send me a message for info on videography or elopements in general 🙂
Make moments infinite with Emerald Media Wedding Films!